"Go Into All The World..."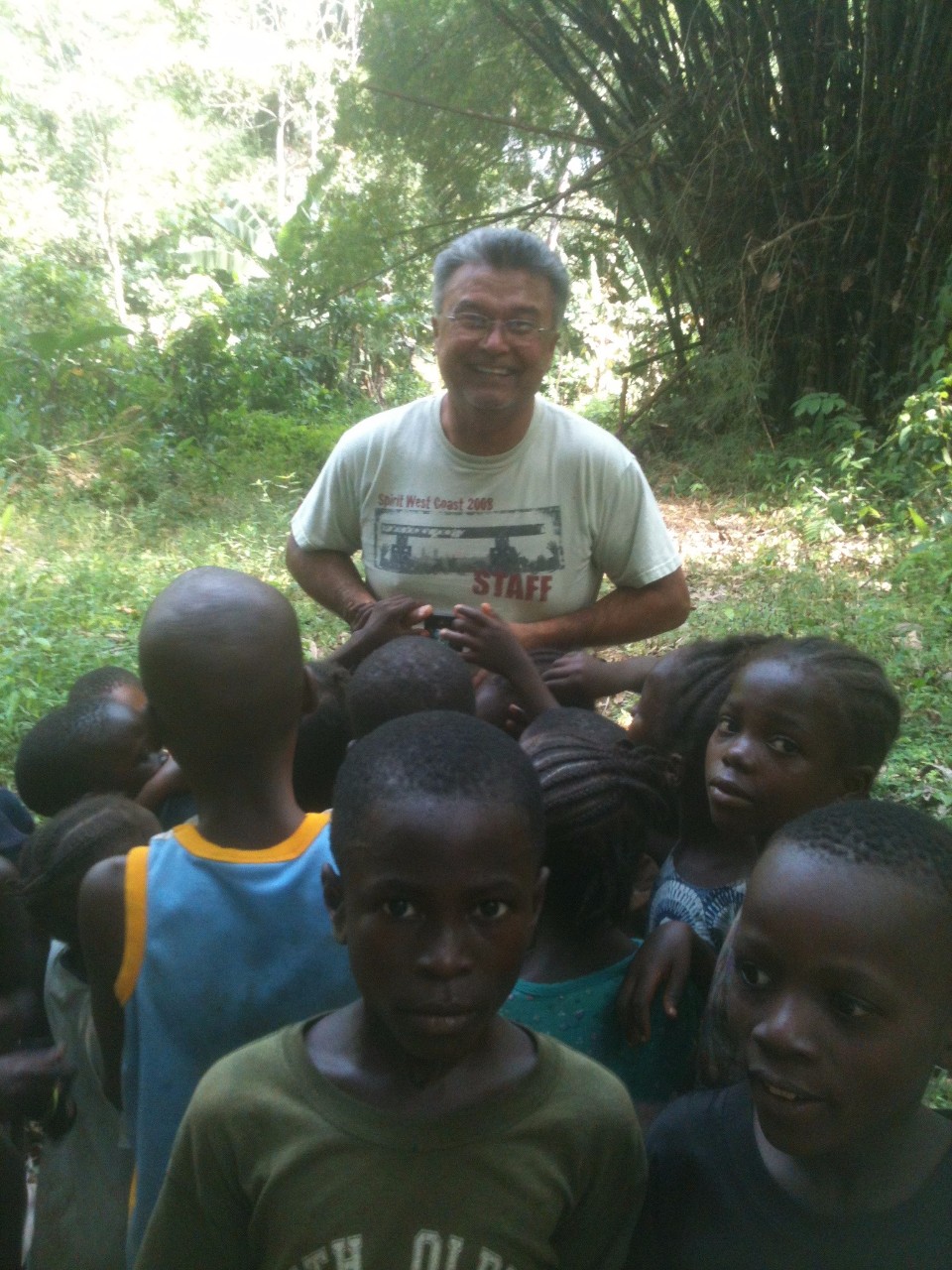 Mission Trips With CRI
"As the Father has sent Me, so send I you." John 20:21
Founder Lane Wettengel and a "CRI Crisis Ministry Team" have just returned from two months in Kenya.
Your prayers and financial support were greatly appreciated! 
THE NEXT MISSIONS TRIP is tentatively set for January 2022. Contact us for more information.
Every year we plan several mission trips to Africa & other impoverished nations. These trips provide a rewarding and exciting opportunity for Christians in the U.S. to fulfill the Great Commission and to reach some of the world's most vulnerable people for Jesus. On average, these projects last between 10 to14 days but longer trips are available.
While volunteers must cover their own expenses, our services are free of charge. Neither CRI or it's representatives receive any financial compensation. A team of representatives from Calvary Relief International leads the project and arranges all trip details, including logistics, transportation, lodging, etc.
Trips are customized to match the schedule, size, gifts and needs of each group that God forms.
Notes:
1). Group sizes: Minimum = 4 adults.  A trip will be planned once this number can be achieved. Pastors / teachers and photographers are welcome in smaller numbers if a trip is already planned by CRI.  Maximum group size = 12 adults.
2). We do not take minor children without a parent being present. Please contact us about children traveling in Africa with CRI.
3). (Optional) A CRI representative is available to come to your church for a pre-trip orientation and basic training to prepare you for your adventure. (Travel expenses from California paid for by your group).
There is an open invitation for pastors and teachers to join us in organizing leadership conferences of all sorts – as well as doctors & nurses who wish to set up clinic outreaches.

If you or your group are interested in volunteering on one of our missions projects – please contact us at least 3-4 months before your preferred travel time. 
____________________________________________________________________________________
Trip Information!
(See "Gallery" for photos of past trips!). 
General Trip Info: 14 days, includes a one day wildlife safari (if available).
We will be organizing one or more of the following ministry opportunities… a one or two day pastor / leader conference, children's programs, food distributions to the poor, construction projects and hut to hut evangelism.
Church Planting / Support Trips: We will Introduce you and your group to a church plant in the East African country of your choice. Your church or organization can adopt a church plant, school or community development project in Kenya, Uganda, South Sudan or Burundi. We know many who are waiting and praying for a helping hand!
We welcome pastors, teachers, doctors & nurses, children workers, construction workers, water specialists, videographers, photographers, group cooks and general servants of the living God. If you have a heart to serve – there is a place and a need for you (Contact us below).
The cost of most trips are approximately $2,500 per person. This includes round trip airline tickets – basic sleeping accommodations – three meals a day which are prepared by & for the entire group and in country transportation. $200 per person will go to offset some of the necessary ministry expenses, such as, rice & beans for food distributions, food for pastors at conferences or supplies for children's outreaches. Cost of building materials (if any) for larger projects must be determined beforehand.
(CRI does not charge a fee for organizing. Neither CRI or its representatives receive any financial compensation).
Not Included: Airport meals – travel insurance – vaccinations* – free time wildlife adventures or other entertainment – laundry services – unplanned travel or restaurant meals & souvenirs are all considered extra expenses and are not included in above estimated cost.
*Vaccinations: East Africa. Please go to https://wwwnc.cdc.gov/travel/destinations/traveler/none/kenya
*Even though Kenya no longer requires proof of Yellow Fever vaccinations it is a plus for you to get one. The web site above gives a list of recommended vaccinations for travelers to Kenya / East Africa. Because we travel to Africa frequently we have been vaccinated for Hep A, a Polio booster, Tetanus & Typhoid, as well as Yellow Fever.
*It is entirely up to you how many, if any, of these vaccinations you receive. Please discuss your options with your vaccination provider and your family

 before making your decision.
If you or your group wish to travel with CRI…
– Please contact us at least 3-4 months before proposed travel date if possible.
– Then, you and each member of your team will be asked to completely fill out all three of the forms below and send them to…   CRI Mission Trips – P.O. Box 432 Soulsbyville, CA 95372  / OR /   Email them to…   info@calvaryreliefint.com
NOTES:
– At your invitation, a CRI representative would be happy to come to your church or town for a one to two hour "Trip Orientation." (Forms would be due at that time if you choose this option).
– See "Invite a Speaker" for more teaching options offered by CRI.
– Even though we never anticipate any problems – we always request everyone to purchase travel insurance to cover any unexpected illness or injuries. Click the recommended link below for more information and pricing. (Make sure that the country in which you are traveling is covered before purchasing).